Inner Range
Inner Range are world leaders in the design and manufacture of state of the art access control and Security solutions. Founded in 1988, over 100,000 Inner Range systems have been installed in over thirty countries. Our clients benefit considerably from the remarkable versatility of their systems.

---
Milestone
Founded in 1998, Milestone Systems is a world-leading provider of open platform IP video management software (VMS) with headquarters in Copenhagen, Denmark. These products increase overall Security through the management and distribution of digital video data. Milestone XProtect VMS is powerful, reliable, easy to use and proven in more than 100,000 installations worldwide. Based on a true open platform, XProtect VMS enables integration with the industry's widest choice in cameras and best-in-class business solutions, such as access control and video analytics.

---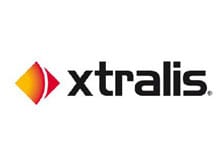 Xtralis
Xtralis offers a powerful portfolio of mobile, perimeter, multi-site and enterprise Security solutions that lead the industry in reliability and value. ADPRO by Xtralis technologies deliver unparalleled situational awareness from the edge of your facility to its very core, transforming your Security program from reactive monitoring to proactive threat detection.

---

Access Control Technology
Access Control Technology (ACT) Ltd was formed in 1995 to design and manufacture high quality access control products for the Security industry.
ACT provides innovative and cost effective solutions across the market spectrum.
ACT specialises in the design and manufacture of superior quality electronic Access Control and Door Entry products.
---

Paxton Access
Paxton Access specialise in access control solutions. Our development team are focused on designing systems that are fit for their purpose, containing the important features that are necessary for well-run organisations. Our commitment has resulted in our products winning a reputation for reliability and ease of use.

---

Xtralis VESDA
VESDA by Xtralis very early warning aspirating smoke detection solutions with continuous air sampling provide the earliest possible warning of an impending Fire hazard. VESDA ASDs buy the critical time needed to investigate an alarm and initiate an appropriate response to prevent injury, property damage or business disruption.
VESDA detectors have multi-level warnings and a wide range of sensitivity that does not degrade or change over time, so even minute levels of smoke can be detected before a Fire has time to escalate. In addition, VESDA systems are manufactured using targeted Six Sigma techniques and ISO 9000 standards and have been certified by regulatory bodies worldwide.
---

S2 Security
S2 Security is an independent manufacturer of IP-based physical Security and video management systems that create a powerful, cost effective way to protect people, property and assets. Providing unmatched reliability and a 100% Web browser delivered user experience, S2 products are the physical Security management systems of choice for Fortune 500, education, healthcare, manufacturing and government customers around the world.

---

Pelico
With a long and prestigious history of offering high-quality, innovative products and exceptional customer service, Pelco by Schneider Electric has become the most sought-after supplier in the video Security industry.

---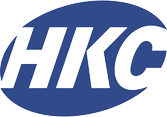 HKC
HKC is an Irish company and was established over two decades ago to serve the growing needs of the Irish Security market and since then has been successfully serving the sector and are now market leaders. The Company has a proven track record and is trusted by installers and specifiers.

---

Panasonic
Through its broad range of integrated business technology solutions, Panasonic empowers professionals to do their best work. Customers in government, healthcare, production, education and a wide variety of commercial enterprises, large and small, depend on integrated solutions from Panasonic to reach their full potential, achieve competitive advantage and improve outcomes.

---

Morley IAS
Morley-IAS, are one of the world's leading designers of Fire alarm control panels and associated equipment for professional Fire alarm installers. Our goal is to deliver unsurpassed value through technical innovation and talented, professional people. We listen to our customers to ensure that we understand not only their product requirements, but also their expectations for customer and technical support.

---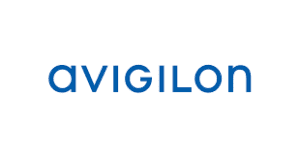 Avigilon
Founded in 2004, we design and manufacture high-definition surveillance solutions that deliver the best evidence. Our open, industry-leading HD network video management software and megapixel cameras are reinventing surveillance by providing the world's best image quality.