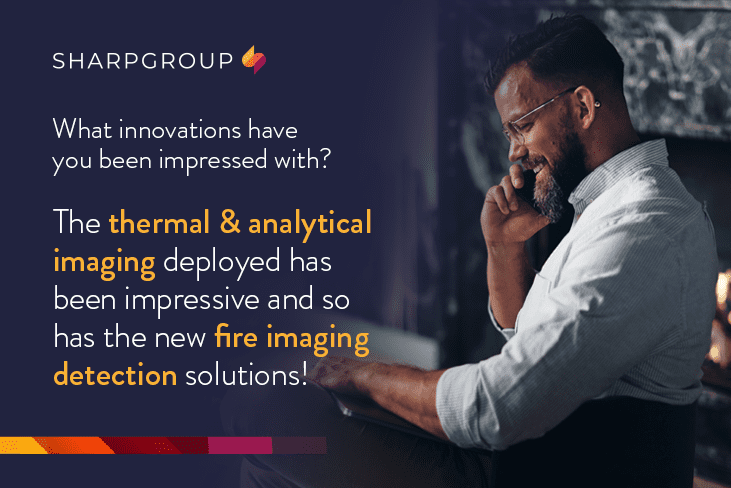 During a time when physical security has never been more important, we took the time out to understand its true value by interviewing one of our innovative clients.
Our Client: Colocation Data Centre
Services Provided: Manned Guarding, Security Operations Centre, Security Consulting and Technology
Type of Site: Campus site with multiple access points
Q: When you procure a supply chain partner – what are the qualities you look for?
A: "Experience, integrity, transparency and forward thinking"
Q: How would you score Sharp Group against these qualities?
A: "Sharp Group has managed to live up to the technological expectations set at the beginning of our security transformation. The team address problems head on and never shy away from a challenge, delivering news both good and bad."
Q: Are we providing anything different to other providers?
A: "Sharp Group provide a very hands on partnered approach and are always ready to listen, investigate and execute on forward looking plans. Most providers have a set of products and do not want to deviate, even if it means delivering a better quality service. Sharp Group have proven that they want to stay ahead in our services, being the first to achieve ISO37001 which cements their commitment to integrity."
Q: Trust is built on a number of characteristics, which are the ones that Sharp Group shows?
A: "Capable, knowledgeable, integrity and reliable"
Q: What innovations have we impressed you with?
A: "Thermal and analytical imaging deployed has been impressive, along with new fire imaging detection solutions."
Q: Have our solutions saved you money? If so, how much?
A: "The solutions delivered have been focused on efficient operations and not just about adding expensive overheads, or being purely sales driven. Their approach is partnered and professional, which allows us to work on moonshot strategies that may drive efficiencies in manned guarding."