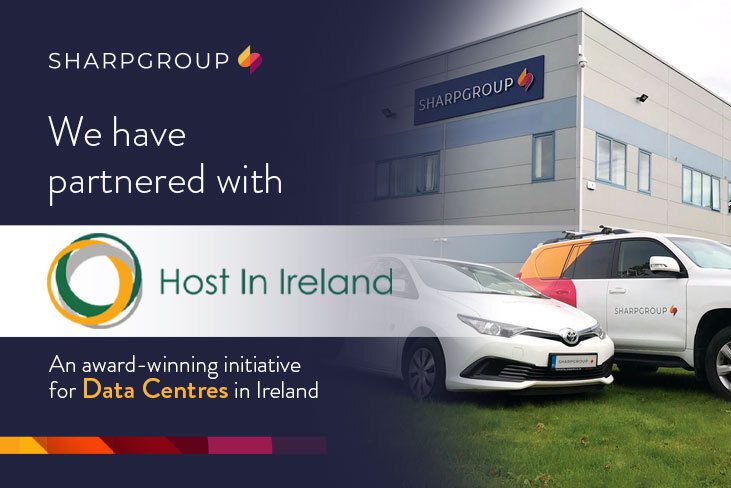 Sharp Group is the first fire and security specialist to join leading data centre industry initiative Host In Ireland
A Dublin-based fire and security specialist that provides "perimeter to rack" protection to data centres and peace of mind to their operators has been announced as an official partner of Host in Ireland.
Sharp Group, which is responsible for preserving the resilience and effectiveness of seven major facilities, was one of 15 new organisations welcomed into the award-winning strategic initiative – created to increase awareness of the benefits of hosting digital assets in the Republic and to promote the expertise of Irish companies.
Sharp's membership is an endorsement of the company's endeavours to hone its practises and personnel to exceed peer and industry standards for protecting the infrastructures that have become pivotal to daily life in the Information Age.
The firm has committed significant amounts of time, effort and money to advancing its expertise in the digital domain, with the award of ISOs [International Organisation for Standardisation] 27001 and 37001 – globally-recognised cyber security and anti-bribery certification – demonstrating the integrity of its staff and services.
Ivan Nolan, managing director of the Sharp Group, said: "We are extremely proud of our Irish roots so the decision to join a number of our clients and industry partners in sharing our experience of the sector with Host in Ireland – and championing the wealth of expertise available on home soil – was an easy one.
"Our membership puts us among friends and will see us better placed to support industry-led sustainability programmes, such as DCs for Bees – a drive to save Ireland's declining bee population.
"All at Sharp look forward to flying the flag for Ireland and showcasing the specialist skills we have developed to deliver the defence in depth demanded by data centre operations."
Garry Connolly, founder of Host in Ireland, added: "Our partners are a go-to list of companies that organisations around the world look to work with on their data centre projects.
"Irish companies have developed a stellar reputation in the global market and are growing their businesses accordingly. With the continued growth in global digitalisation, it's an exciting time for our partners and I am thrilled to welcome the newest partners to our community."