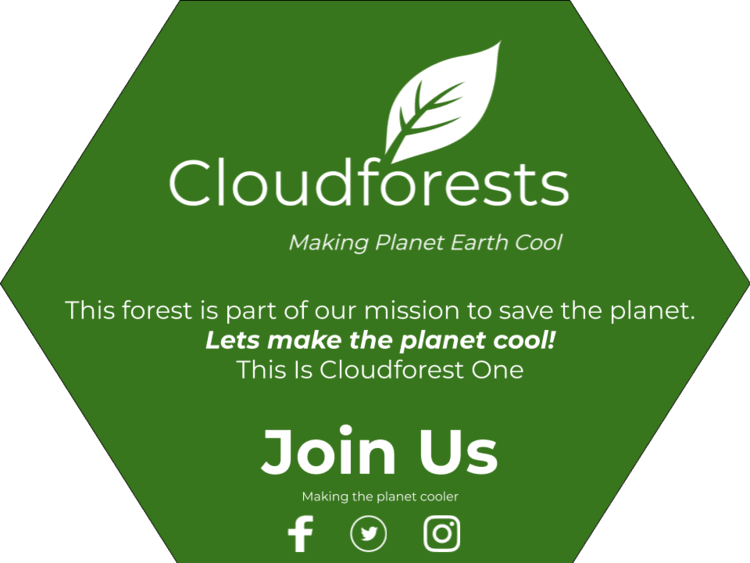 Sharp Group are formally extending their services to the planet. As part of their endeavours to protect and preserve the Earth's environment, Sharp Group have announced a partnership with Cloudforests, a social enterprise tackling climate change through forestry along Ireland's Wild Atlantic Way.
The relationship will see the largest Irish-owned fire and security protection provider fund the purchase, the planting, and the continued care of 30 native trees, helping to nurture honeybee-friendly wildflower meadows and natural habitats for both birds and bats.
Cloudforest's CEO, Bernard Pender, said Sharp's contribution to the programme, which was launched in April 2022, is targeting the creation of 100 plantations that will benefit both Mother Nature and the communities surrounding the new woodlands.
"We are giving like-minded companies the opportunity to take direct action against climate change," he explained. "Everything we invest in or create makes the planet cooler and Sharp is doing its bit to put fresh air back into Ireland's, and the world's, lungs. This is credible, verified tree planting rather than the sponsorship of existing trees, and, to date, we have purchased four dedicated sites in County Clare to do so. We encourage our partners to visit our forests, either on planting days or just to admire their beauty, and we have plans to provide eco-retreats at each. These 'off grid', low carbon getaways, will bring people and expenditure to remote communities, and boost local economies."
Sharp Group will be able to keep continuous track of its investment in the planet's future thanks to the innovative approach to climate action adopted by Cloudforests. In addition to wildlife, the fledgling forests are home to high-definition video cameras, connected via the cloud, which capture any growth and the development of biodiversity in real-time and enable virtual visits 24 hours a day, seven days a week.
Sharp's green-fingered pledge comes as UN scientists warned that "rapid, deep and immediate" cuts in carbon dioxide emissions are needed if the world is to avoid an extremely dangerous future.
Sharp Group are extremely proud of their Irish roots and contributing to the Cloudforests initiative allows them to look after them, believing that the environment should be in the thoughts of all businesses working in the security sector, as the need to protect our planet is very real.