14th February 2023 – Sharp Group is delighted to sponsor Shamrock Rovers Football Club in 2023. The partnership brings together Ireland's most successful football club and the leading wholly-owned Irish fire and security provider, with both aiming to reach new heights of success in the year ahead.
This exciting sponsorship builds on the company's longstanding relationship with Shamrock Rovers F.C. Sharp group has sponsored the club's Under 15 National League squad for the last four years. The company's financial director, Jason Shields, is also deeply involved in the club, volunteering as head coach for the Under 15 Squad.
The sponsorship covers the entire Shamrock Rovers family. The Sharp Group logo will appear on the back of all team shirts in 2023, including the newly formed Women's team, Academy sides and the men's team. Sharp Group branding will also feature on signage throughout Tallaght Stadium and the club's academy ground, as well as in all match tickets and programmes.
Celebrating the sponsorship announcement, Sharp Group's, Managing Director, Ivan Nolan shared:
"We have developed a fantastic relationship with Shamrock Rovers Football Club over the past few years and are delighted to expand our sponsorship with such an iconic and beloved team. While the worlds of security and football might seem miles apart, Shamrock Rovers and Sharp Group share many of the same intrinsic values. We are both committed to excellence and professionalism, and firmly believe in the importance of nurturing the next-generation of Irish talent."
With a fantastic record of 20 League of Ireland titles and 25 FAI cups, the season ahead is set to be a very exciting one for the Club, and Sharp Group is immensely proud to be part of that journey – particularly as the Senior Women's National League team enters the 2023 season for the first time.
Shamrock Rovers are equally as excited about the partnership, with Denis Donohoe, Chief Executive commenting: ''We are delighted that such a long-standing and supportive partner will be even more closely associated with Rovers in 2023.  Sharp Group are a wonderful local success-story and we look forward to working with them in the years ahead.''
As part of the sponsorship agreement, Sharp Group will continue to play an active role in nurturing Tallaght's young people through sport. Jason Shields, Financial Director, Sharp Group explains:
"Football has a transformative power to boost young people's confidence, improve wellbeing and unite the community. It's a privilege to continue supporting the Hoops as they empower young people through football, and to support my home team for what I'm sure will be another fantastic winning season."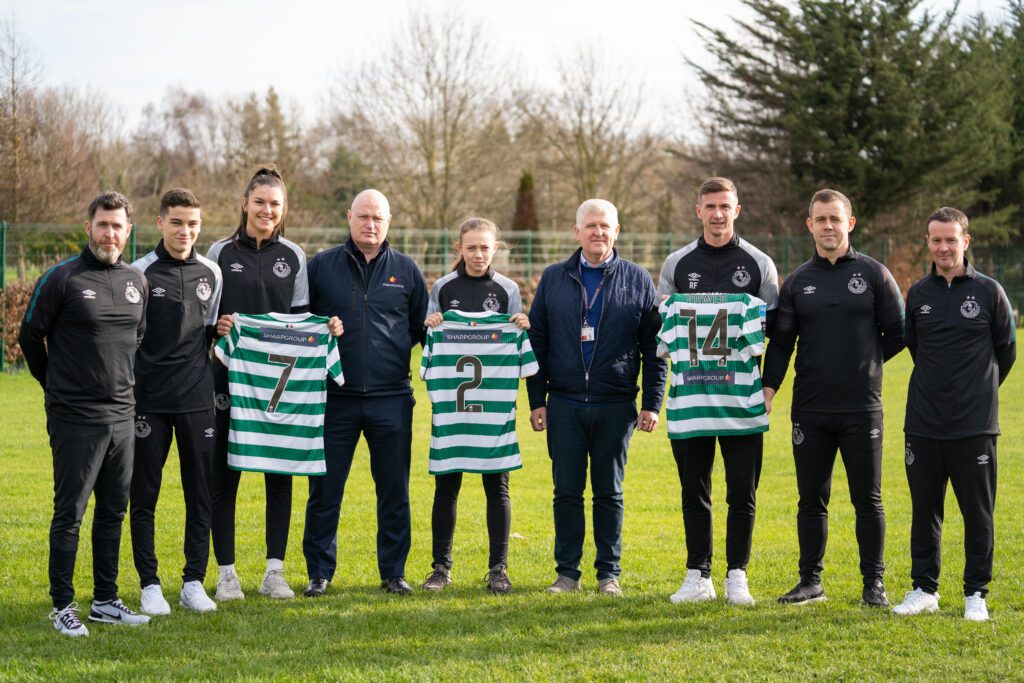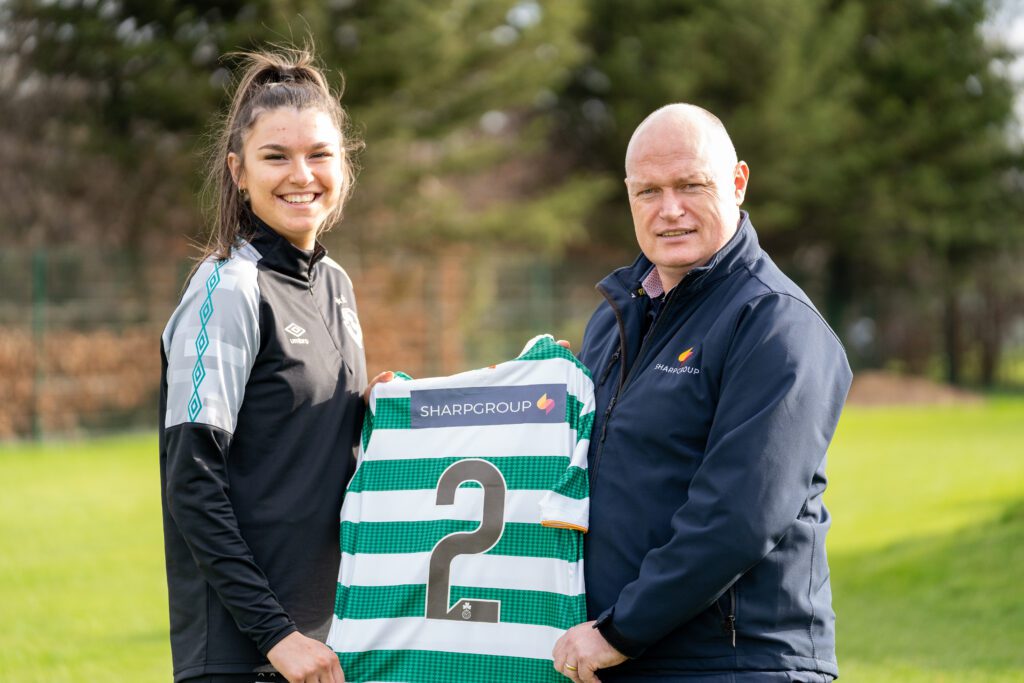 Find Shamrock Rovers on all of their socials below!