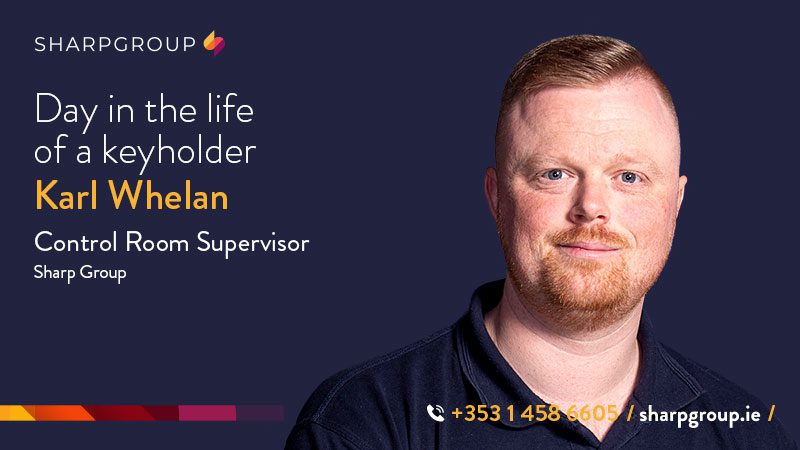 No matter the sector or industry, the world of work often provides those in positions of authority and responsibility with plenty to keep them awake at night.
For many, 'close of business' each day rarely affords the opportunity to switch off completely from occupational concerns, whether it's fretting over downtime in a data centre, clinical trials in a laboratory or the health and happiness of staff in a school.
And while Sharp Group can't address the out-of-office anxieties of every role, it does ensure its clients can sleep soundly when it comes to the physical wellbeing of their place of work – negating the need for occupied minds to worry about unoccupied buildings.
The fire and security specialist offers a key holding service that sees its team of proven practitioners manage the opening and locking down of facilities and take charge of organisations' proverbial night and weekend shifts.
When employees of Sharp's customers clock off, the firm's security officers and mobile response teams clock on. The service casts an all-seeing eye over a site – be it a single building or sprawling campus – during the hours at which shops, offices and industrial units are most vulnerable to theft and fire.
In addition to scheduled physical checks, premises are constantly monitored from Sharp's state-of-the-art control room and, if any suspicious activity or potential threats are detected via CCTV feeds or alarm systems, the company will dispatch a mobile response team to investigate or liaise with the emergency services as required.
By rapidly responding to anything that goes bump in the night, Sharp saves business owners from any unnecessary time out of bed.
"The need to dispatch teams to check on properties is more common than you might think," explained Karl Whelan, a control room supervisor at Sharp Group. "It stands to reason that when security systems are armed – usually when occupiers have left a building – they are more likely to be triggered, but that does not necessarily mean intruders.
"The weather, for example, can prove a real nuisance. High winds, in particular, can set off alarms by rattling windows or blowing objects across motion sensors.
"These 'false' alarms have to be checked and without our keyholder service it would be an individual within a business facing a disturbed night as a result of dealing with a call in the early hours."
Delivering peace of mind that commercial assets are secure, Sharp's vigilance is a tried and tested means of protecting property, possessions and sleeping patterns.